Nostalgia - Nostalgie
Justin Tchatchoua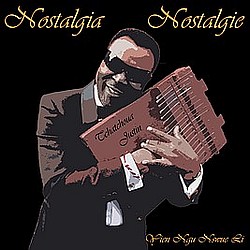 The new album of Justin Tchatchoua "NOSTALGIA" leads us to reflect on ourselves. Let's see the need for a retrospective study without losing the nobility, dignity and elegance that characterizes us.

In this work, there are different issues that help us understand the importance of ethnic musical instruments in the contemporary scene.

The musical instruments of our ancestors are a philosophy of life; Justin Tchatchoua told us that ethnic instruments provide a link between the past, present and future.

The first part of this long-awaited album is "YIEN NGUH NSWUEH LI", which means "This new year".

In this title, "YIEN NGUH NSWUEH LI" from the album "Nostalgia", the artist invites us to invoke the gods (spirits) of our ancestors, to protect us and guide us in achieving our goals.

Do not forget who we are or where we come from.

Because without our roots, Who are we?

Our sincere thanks.

Happy New Year!